RFID collaboration between government entities and SMEs across various industries
The government signed agreements and with SMEs across different industries to help accelerate RFID in Singapore.
Radio Frequency Identification (RFID) will soon be making a difference in the retail, healthcare, pharmaceutical and logistics industries. Two Memoranda of Understanding and two Technology Licensing Agreements were signed today at the National RFID Centre User Conference and Technology Exhibition to help accelerate RFID adoption in Singapore, particularly among SMEs. The Guest-of-Honour was Mr Lim Chuan Poh, Chairman of A*STAR.

The National RFID Centre was set up one year ago by A*STAR, EDB, IDA and SPRING Singapore as a focal point of the government's efforts to help local enterprises tap RFID to improve business and deliver value to their customers.

Said Mr Lim Chuan Poh, A*STAR Chairman, "Today's four industry collaborations demonstrate the momentum and traction of Singapore RFID adoption in various industries that includes Mass Merchandising, Healthcare & Pharmaceutical, F&B Retail, and Logistics. Clearly, visionary SMBs as well as large enterprises are leveraging on RFID technologies to enhance their future business growth. We are happy that A*STAR technologies can help to strengthen the competitive advantage of our local enterprises."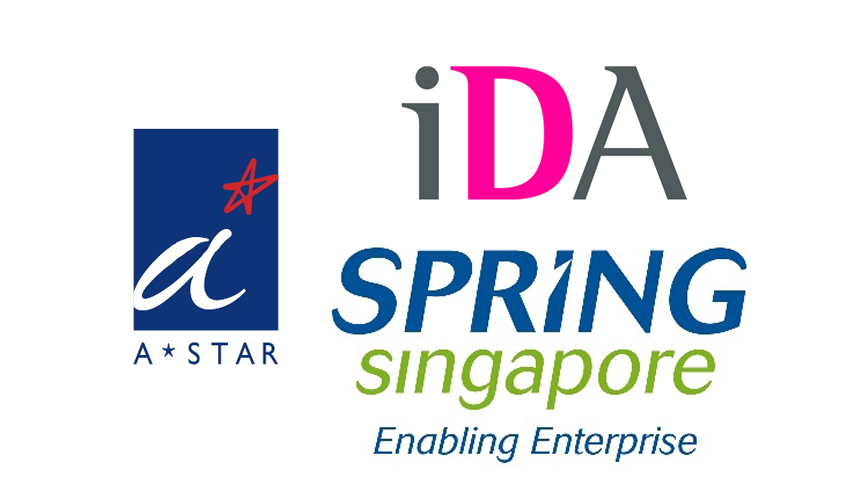 The four industry collaborations signed include:
(a) MOU to jointly develop RFID-enabled Shopping Carts
MediaCart Asia, ETPL, Institute of Microelectronics and Singapore Institute of Manufacturing Technology.
MediaCart's RFID-enabled shopping carts may soon make a difference in how retail brands interact with shoppers at the point of purchase in the store, where most buying decisions are made. Long recognised for its forte in enhancing logistics and warehousing, RFID will be brought for the first time to the shop floor. MediaCart Asia will invest S$2.5 million into developing RFID-enabled shopping carts that will enable retailers to better understand consumer buying behaviour and reach out to their customers more effectively through real-time in-store advertising and promotions.
MediaCart Asia is in discussions with supermarket chains for a pilot trial. When completed, shoppers will enjoy a new shopping experience with real-time information about promotions, greater convenience with an electronic shopping list that helps them locate their products more quickly, recipes and nutritional information as they browse, and faster checkout. MediaCart Asia's project is supported by SPRING under the Technology Innovation Programme (TIP).
(b) MOU to apply RFID technology in Electronic In-Patient Medical Records and Integrated Enterprise Pharmacy System, Singapore Computer Systems Limited (SCS), ETPL and Singapore Institute of Manufacturing Technology.
SCS will tap A*STAR's technological expertise for two RFID projects for the healthcare and pharmaceutical services industries including:
Using RFID for healthcare solutions such as electronic in-patient medical records (eIMR) that will enhance patient safety by ensuring that the right medications are administered at the right time. This will also improve productivity and cut human errors through RFID-enabled patient identification, tracking and medication dispensing.
Enhancing SCS' Integrated Enterprise Pharmacy System, iPharm, will be enhanced with A*STAR's SmartShelf RFID inventory management system for tracking of drugs, medical equipment and people in the pharmaceutical industry.
(c) Licensing Agreement to develop system for tracking the shelf life of food at F&B retail establishments
ST LogiTrack, Institute for Infocomm Research (I2R) and ETPL
An RFID antenna design from the Institute for Infocomm Research (I2R) will be licensed to ST LogiTrack to build a state-of-the-art, RFID-enabled supply chain system to track the freshness of food at F&B retail outlets such as supermarkets and delis. The key benefit will be in ensuring that food sold to consumers is of optimum freshness, especially those with short shelf life such as dairy products and seafood.
(d) Licensing Agreement to develop infocomm software suite for RFID-enabled logistics Eucharist-Tech, ETPL and Singapore Institute of Manufacturing Technology.
Eucharist-Tech has licensed SIMTech's Business-to-Business integration (B2Bi) Gateway software to jump start the development of a suite of software for supply chain execution and collaboration, including RFID-enabled secure end-to-end supply chain tracking, order management and vendor-managed inventory processes.
By reducing the need for complex and costly infocomm technology infrastructure and maintenance, such software will boost the productivity of business-to-business collaborations in a wide range of industry sectors, including electronics manufacturing, logistics and distribution, chemicals and pharmaceutical. In particular, they will pave the way for smoother and cost-effective collaborations between large companies and their SME partners.
The government's drive for RFID adoption is timely as one of the top growth strategies cited by SMEs is the drive to improve cost competitiveness. Mr Edwin Chow, Director for Technology Innovation, SPRING Singapore, urged SMEs to tap niche technologies that will enhance their capabilities to offer more cost-effective and competitive solutions for their customers. "While RFID is not new, the potential for SMEs to benefit from its use has increased," he said. "By smart adoption of RFID, SMEs can increase their own operational efficiency and increase their customers' profit through better supply chain management and customer interaction."
Mr Boon Swan Foo, Executive Chairman of Exploit Techologies said, "Companies like SCS is strategically positioning themselves well to tap on the growth of this industry regionally with a focus on Healthcare and Pharmaceuticals. Mediacart wants to leverage on RFID to create new enhanced shopping experience and generate more sales through interactive advertising. A spin-off from ETPL/A*STAR, FeRmi is well positioned in the eco-system to support both local and global companies."
This event marks the first anniversary of the National RFID Centre, a multi-government agency effort by the Agency for Science, Technology and Research (A*STAR), the Economic Development Board (EDB), the Infocomm Development Authority (IDA) and SPRING Singapore. It is also the second Technology Networking Session for SMEs jointly organised by A*STAR and SPRING Singapore. A full-day RFID User Conference and Technology Exhibition was also held on the same day at the National RFID Centre sited at the Singapore Institute of Manufacturing Technology (SIMTech), attracting 300 participants from the industry. Eleven presenters from private companies and one business association shared with the participants how RFID has been adopted and revolutionised their business processes.
Source:
www.rfidtutorial.com