RFID Integrated Ceiling UHF Reader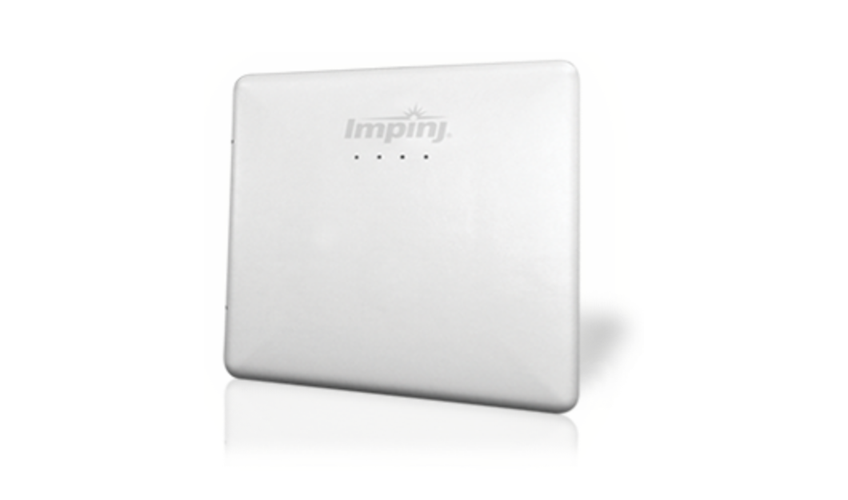 RFID Integrated Ceiling UHF Reader The Impinj xArray is a fixed infrastructure RFID gateway that integrates a RFID reader with antennas to provide always-on, wide-area monitoring for real-time identification, location, and direction of RFID tagged items. The xArray provides wide area monitoring through its beam-forming antenna array, which delivers full power throughout a 40 foot diameter when ceiling-mounted at 15 feet high. The xArray can distinguish 52 different antenna beams providing for location assignment within the read zone, and the antennas radiate a linear pattern in both the horizontal and vertical paths in order to read tags in any orientation. The reader itself is optimized to read many thousands of tags very quickly, and to distinguish tags of interest from the rest of the field. This device can be configured to handle both wide area monitoring scenarios and portal applications. Moreover, Impinj has added robust tag direction capability that has been proven accurate even in difficult, real world environments.
Specifications
Electronic Specifications
Air Interface Protocol
EPCglobal UHF Class 1 Gen 2 / ISO 18000-6C
Operating Frequency
UHF (860- 960 MHz), region dependent
Transmit Power
+10.0 to +31.5 dBm (PoE); +10.0 to +32.5 dBm (external universal power supply)
Max Receive Sensitivity
-82 dBm
Max Read Distance
Up to 12 m (40 ft) diameter at 5 m (15 ft) height; Up to 10 m (33 ft) diameter at 3 m (10 ft) height
Power Source (PoE):
IEEE 802.3af
Power Source (External DC Power):
Listed/Certified power supply, marked LPS or Class 2, with 24Vdc output, rated minimum 2.5A
Physical Characteristics
Dimension
467.4 x 467.4 x 76.2 mm (18.4 x 18.4 x 3.0 in)
Weight
8.1 kg (17.8 lbs)
Operating Temperature
-20 °C to +50 °C (-4 °F to +122°F)
Looking for RFID solutions?
Featured Applications
Warehouse Inventory Solutions
Retail Store Solutions
Laundry Management Solutions
Tools Tracking Solutions
Personnel Tracking Solutions
Related Products
ITS-AR1010
RFID Active Reader
ITS-DR3888
RFID UHF USB Desktop Reader
ITS-HR8080
RFID UHF Handheld Reader
Product Enquiry
Please contact us for more information regarding this hardware. Our dedicated account manager will get back to you shortly.
Contact Us