HID UHF RFID INLINE TAG ULTRA WELD (FLAT + STEEL RING)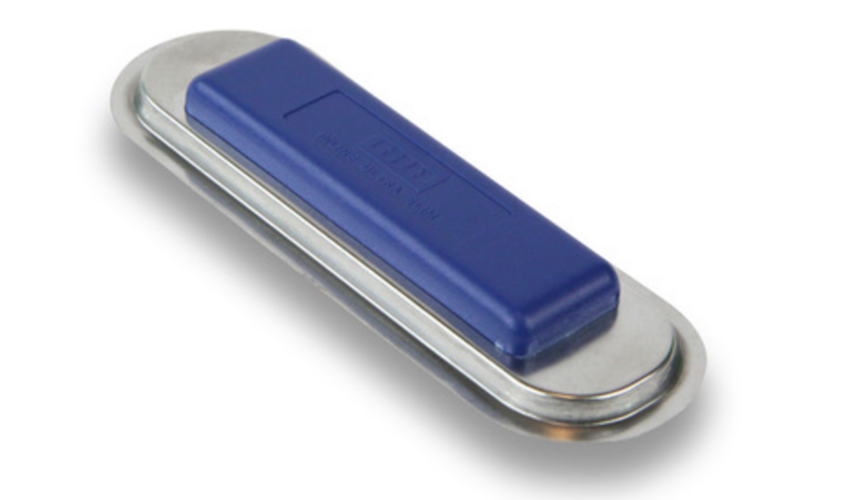 HID UHF RFID INLINE TAG ULTRA WELD (FLAT + STEEL RING) InLine Tag devices improve data collection speed and accuracy for logistics applications. InLine Tag transponders are available for mounting on metal, plastic or wood using standard M5 screws, industrial adhesives or welding. The tags are lightweight, waterproof and resist high-pressure or high temperature washing conditions according to the highest standard (IP69K).
Specifications
Electrical
Air Interface Protocol
UHF EPC Class 1 Gen 2, ISO 18000-6C, ISO 17364, DIN 40050-9
Operating Frequency
865 - 956 MHz
IC Type
Monza 4QT
EPC Size
128 bit
User Memory
512 bit
TID Memory
96 bit
Applications
Asset tracking and logistics, Returnable transport items, Waste management
Form Factor
Rigid
Attachment Method
Weld
Operating Temperature
-40°F to +185°F (-40°C to +85°C)
Dimensions
4.1 x 1.4 x 0.4 in. (105 x 35 x 10 mm)
Weight
0.5 oz (15 g)
Looking for RFID solutions?
Featured Applications
Asset Tracking Solutions
Tools Tracking Solutions
Personnel Tracking Solutions
Indoor Positioning Solutions
Related Products
ITS-TGA1039
RFID Active Access Card
Product Enquiry
Please contact us for more information regarding this hardware. Our dedicated account manager will get back to you shortly.
Contact Us