Impinj Monza 4D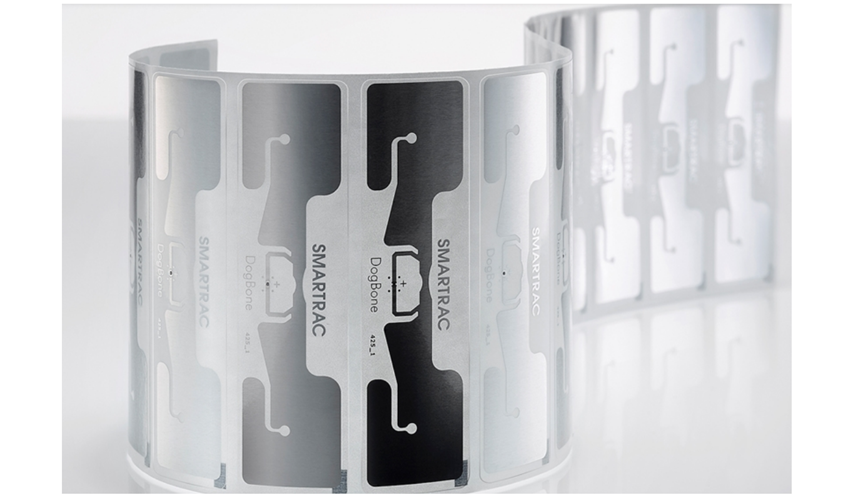 Smartrac Dogbone Monza 4D With the Monza® 4 tag chips, Impinj builds upon the field-proven Monza chip family—wellregarded in the industry as the most reliable, consistent, flexible, and fully UHF Gen 2- compliant tag chips available. The Monza 4 family provides a variety of models to suit diverse applications, including unique RFID privacy, tag orientation insensitivity, competitive and consistent read/write performance, and memory options optimized for use in manufacturing and supply chain industries.
Specifications
Electrical
Air Interface Protocol
EPCglobal UHF Class 1 Gen 2 / ISO 18000-6C
Operating Frequency
Global (860-960 MHz)
IC Type
Impinj Monza 4D
Memory
EPC 128 bits, User 32 bits
EPC Memory Content
Not guaranteed unique
Max Read Distance
> 6.1 m (20 ft)
Applicable Surface Materials
Plastic, cardboard, glass
Mechanical
Tag Form Factor
Paper
Tag Materials
Mid-gloss Paper
Recommended Ribbon
Wax-Resin
Attachment Method
Acryllic, water borne adhesive
Dimensions
97 x 27 mm (3.82 x 1.06 in)
Weight
1 g
Environment
Operating Temperature
-40° to +85°C (-40° to +185°F)
Looking for RFID solutions?
Featured Applications
Asset Tracking Solutions
Tools Tracking Solutions
Personnel Tracking Solutions
Indoor Positioning Solutions
Related Products
ITS-TGA1039
RFID Active Access Card
Product Enquiry
Please contact us for more information regarding this hardware. Our dedicated account manager will get back to you shortly.
Contact Us