ITS-PR2066 Impinj Speedway Reader Antenna Hub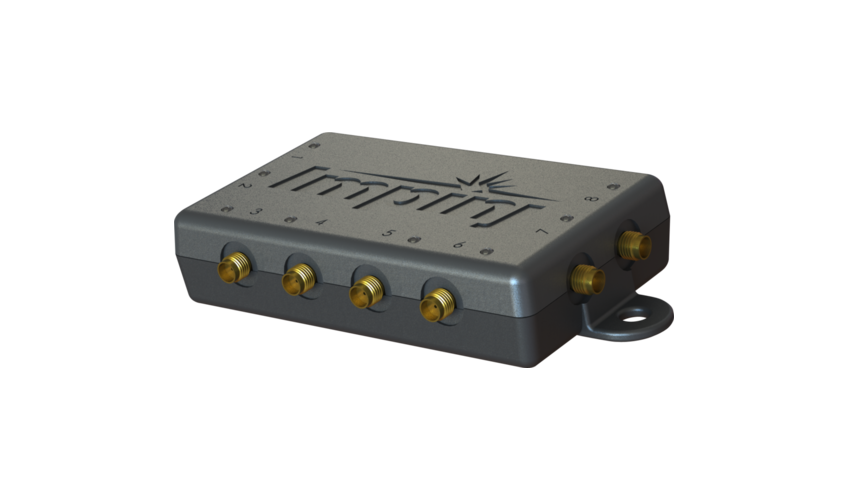 ITS-PR2066 Impinj's Speedway Antenna Hub provides a low cost opportunity to create a large, contiguous RAIN RFID read zone with many antennas connected to a single reader. The Speedway Antenna Hub supports up to 32 antennas connected to a single Speedway Revolution R420 reader for a robust solution to today's popular item monitoring and other antenna-intensive RAIN RFID applications.
Key Benefits
Hassle-free operation of 5-32 antennas when connected to a single high-performance Speedway Revolution reader and GPIO Adapter
All of the performance benefits of the Speedway reader without the need to learn a new API or make extensive programming changes
Robust and easy to install design with system level feedback for reliable installations in real world conditions
Looking for RFID solutions?
Featured Applications
Warehouse Inventory Solutions
Retail Stock Take Solutions
Asset Tracking Solutions
Vehicle Tools Tracking Solutions
Related Products
ITS-PR2067
Impinj Reader GPIO Box
ITS-PR5055
Impinj UHF R420 Reader
ITS-HR1128
RFID UHF Bluetooth Reader
Product Enquiry
Please contact us for more information regarding this hardware. Our dedicated account manager will get back to you shortly.
Contact Us