Cold Storage Concludes RFID Trial
Cold Storage took inspiration from large overseas retailers to test viability of RFID.
Singapore's largest grocery retailer, Cold Storage, has completed an RFID inventory and supply chain management trial at its distribution center, testing RFID interrogators and tags in a pilot involving three of its suppliers.

The pilot, completed in April 2007, involved two distinct processes, one to study how to deploy the technology in Singapore's business environment, the other to research the business benefits and return on investment created by using RFID to track cases, pallets and the company's own metal cages to transport product. Cold Storage was inspired to launch this pilot after watching the growing use of RFID in U.S. and European markets by such retailers as Wal-Mart, Target and Best Buy. Retail supply chain operations in Singapore, however, differ from those in the United States and Europe, so Cold Storage needed a pilot that would adjust the technology and business strategy accordingly.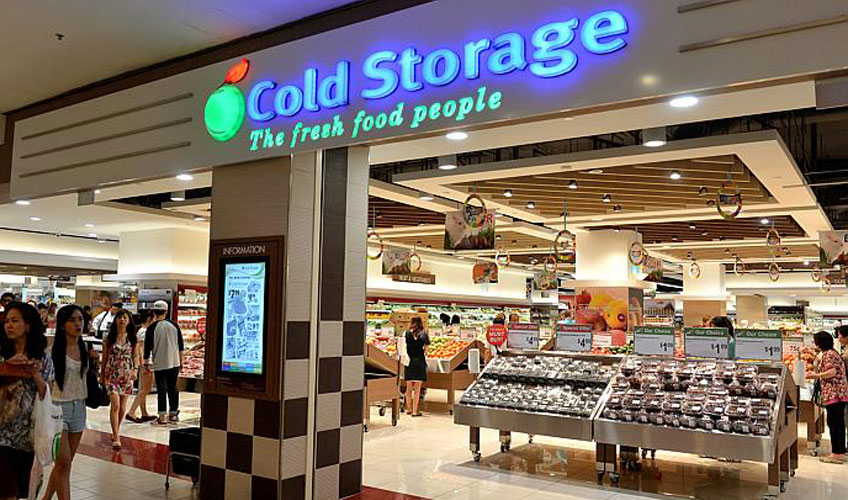 For example, most Singapore stores are smaller than those in North America and Europe and lack back rooms they can use for storage. Thus, products delivered to a store go directly onto the shelf for sale rather than to storage in a back room. This makes the need for RFID on the sales floor itself less important in Singapore, since retailers and product suppliers know that if a shipment has arrived at a store, the product is already on the shelf.
The technology in Singapore would need to be configured differently as well. Because the region is so hot and humid, dock doors at distribution centers are generally built at a width of 10 meters to allow for more air circulation—too wide for a typical RFID portal reader. The HP team tried numerous configurations using different combinations of hardware and antenna placements to achieve the best reads. Cases of products arrive on mixed pallets containing several small orders. The cases are often removed from the pallets and loaded into different Cold Storage's metal cages to be rolled onto a truck for delivery to the store. This makes the tracking of its own metal cages of value to Cold Chain.
The three participating product suppliers were Kimberly-Clark of the United States, and F&N Coca Cola and Yeo Hiap Seng, two local beverage suppliers. Both Singapore suppliers affixed EPC Gen 2 UHF (920 MHz) passive tags to cases and pallets in a slap-and-ship solution. In Singapore, RFID interrogators can operate at 866 to 869 MHz and 920 to 925 MHz. Kimberly Clark, which is already applying 915 MHz EPC Gen 2 tags to cases and pallets shipped to large RFID enabled retailers in the United States, directed some of its RFID-tagged cases to the Cold Storage site. Although these tags operate at 915 MHz, interrogators deployed at the Cold Storage DC are still able to read them.
Cold Storage also attached EPC Gen 2 920 MHz tags to its metal cages. Each tagged cage was loaded with cases of items destined for a specific store, and that data can be recorded in Cold Storage's back-end system. Cold Storage interrogated the tags of cages as they left the DC, reading them again when they returned empty. The company did not use interrogators in its delivery trucks or stores.
The RFID system was integrated with Cold Storage's data management system so that all data regarding RFID reads was routed directly to the company via a Web-based connection.
Cold Storage is leaning toward bringing more of its product suppliers into the RFID system on a voluntary basis, though how soon that will begin has not yet been decided.
Source:
www.rfidtutorial.com