ITS-PR2067 Impinj Speedway Reader GPIO Box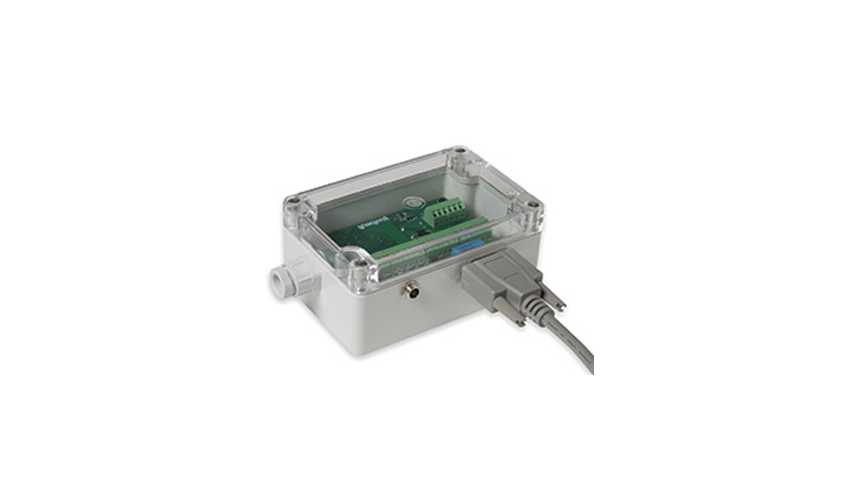 ITS-PR2067 Impinj designed the Speedway Revolution GPIO Box for use with the Speedway Revolution reader to provide convenient access to the reader's GPIO (General Purpose Input/Output) port. The GPIO Box interfaces with the reader via a supplied HD15 cable, and separates each input and output signal to easy-access screw terminals. Neighboring ground and power terminals accompany each signal terminal to easily connect three-wire devices. The GPIO Box also includes an on-board relay to interface with devices require high wattage or an open/short signal.
Key Benefits
Power and ground terminals for each input and output
Each output can provide 250mA at 24V with optional external universal power supply
Ability to use reader-supplied 5V for low power digital applications, including the SPDT Relay
Highly visible LED indicators for each input and output eases troubleshooting and diagnostics
Access to reader's RS-232 serial interface
Looking for RFID solutions?
Featured Applications
Warehouse Inventory Solutions
Retail Stock Take Solutions
Asset Tracking Solutions
Vehicle Tools Tracking Solutions
Related Products
ITS-PR2066
Impinj Reader Antenna Hub
ITS-PR5055
Impinj UHF R420 Reader
ITS-HR1128
RFID UHF Bluetooth Reader
Product Enquiry
Please contact us for more information regarding this hardware. Our dedicated account manager will get back to you shortly.
Contact Us