ITS-HR1128 TSL 1128 RFID Bluetooth UHF Reader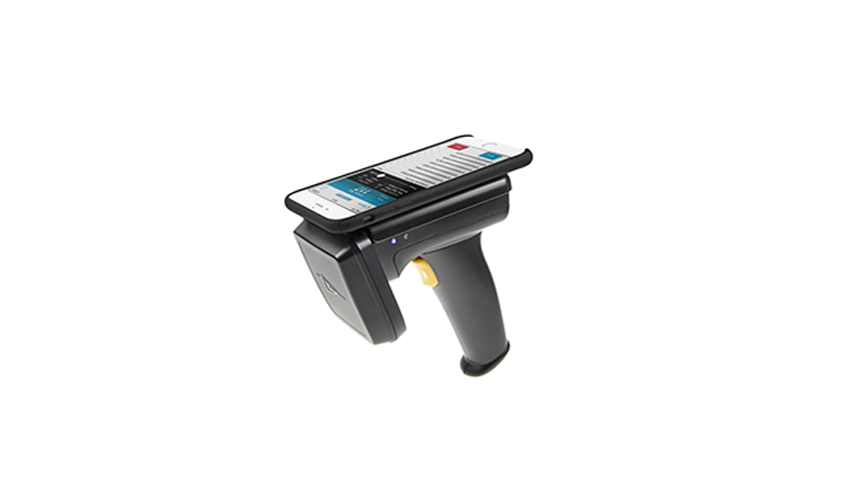 ITS-HR1128 The new 1128 Bluetooth® UHF RFID Reader is designed to read and write to EPC Class 1 Gen 2 (ISO18000-6C) UHF transponders and communicate with a variety of host devices via Bluetooth® wireless technology.
Specifications
Physical and Environmental Characteristics
Dimensions
16.0cm × 7.7cm × 16.9cm (With trigger)
Weight (incl. battery & trigger)
380g
User Input
Trigger buttons
User feedback
Speaker, vibration motor, LED
Power
Removable, rechargeable 4.2 volt Lithium Polymer 2200 mAh battery pack, 8.4 watt hrs
Performance Characteristics
RFID Engine
TSL custom module with embedded Impinj R2000
Memory
Supports up to 32 GB Micro SD/SDHC card
Compatible Host devices
Android, iOS, Windows CE, Windows Mobile 5/6.1/6.5 or Windows XP/Vista/7. Host device must have Bluetooth® functionality
Environmental
Operating Temperature
-20°C to 60°C
Storage Temperature
-40°C to 70°C
Humidity
5% to 95% non-condensing
Environmental Sealing
IP54
Drop specification
1.2m Concrete
RFID Performance
Standards supported
EPC Class 1 Gen 2
Antenna
Detachable, Circularly Polarized with optional 2D scanner
Frequency Range
EU: 865-868MHz; US: 902-928MHz
Read Range
Up to 4m
Barcode Scanning
Symbologies
All major codes
Imager
Motorola SE4500 2D imager
Looking for RFID solutions?
Featured Applications
Warehouse Inventory Solutions
Retail Stock Take Solutions
Asset Tracking Solutions
Vehicle Tools Tracking Solutions
Related Products
ITS-HR8080
RFID UHF Handheld Reader
ITS-DR3888
RFID UHF USB Desktop Reader
ITS-HR1153
RFID UHF Wearable BT Reader
Product Enquiry
Please contact us for more information regarding this hardware. Our dedicated account manager will get back to you shortly.
Contact Us