NRC enhances RFID environment in Singapore
The NRC improves environment for RFID adoption through grants to improve workplace safety.
Singapore, 29 September 2009 – The National RFID Centre (NRC) announced today that it will accelerate the adoption of RFID technology in the hospitality, healthcare and construction industries, an effort it has championed since 2006. The NRC will award two RFID Innovation Platform grants to Tan Tock Seng Hospital and Transvert Scaffold and Engineering at the NRC RFID User Conference and Technology Exhibition, one of which is a first for the construction industry.

RFID Innovation Platform Grant: Two New Winners

NRC awarded 2 new RFID Innovation Platform grants that will enhance patient safety and ensure construction work site safety. The first is that won by Tan Tock Seng Hospital on the use of RFID technology to enhance patient safety. The project will develop a very useful and practical tool to trace all stages of the sterilisation process from the point of usage to decontamination of a surgical instrument set to ensure patient safety, a priority in the hospital. The tool can withstand high temperature of 134-degree Centigrade, which is the operating temperature for 10,000 autoclaving cycles of 4 minutes each for a minimum of 10 years. This will be especially crucial in the event of an infection outbreak or faulty sterilisation process where prompt recall of equipment is required. With each instrument set embedded with an RFID tag, it is possible to track the movements of the instrument set by associating with the individual patient and staff that had come into contact with the set. This reduces the chain of transmission of hospital-acquired infections and halts the spread of infection. Patient safety is further assured through the tracking of the usage of surgical instruments whose lifespan can now be accurately determined and can be replaced promptly according to manufacturers' specification.

The second grant was clinched by Transvert Scaffold and Engineering for the use RFID technology to ensure work site safety in the construction industry, particularly when scaffolding structures are used. A unique feature of this collaboration is the use of battery-assisted passive (BAP) RFID technology to give supervisors and inspectors a better read range in the harsh environment. This is the first BAP RFID project on a full-scale basis in Singapore for the construction industry. By implementing this project, safer scaffold structures are expected to be built more efficiently, reducing accidents at work sites. The cost savings due to the efficient use of scaffolding manpower can also be passed on to the main contractors. It is anticipated that by instilling site supervisors with more confidence to handle RFID technologies, more RFID solutions can be deployed in the future by greater number of companies in the construction industry, thereby multiplying RFID adoption within and between industries.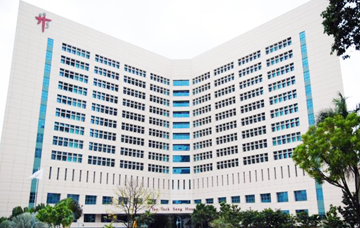 Mr Boon Swan Foo, Executive Chairman of ETPL and Chairman of NRC Steering Committee, said, "Initiated as a multi-government agency effort to help local enterprises to tap RFID to improve business and deliver value to their customers, NRC has created a vibrant RFID eco-system in Singapore, seeding diverse RFID adoption across multiple industry sectors to impact positively on company performance and industry standards.
"Since the launch of the Ministry of Trade and Industry S$4.5m RFID Innovation platform in 2008 to co-fund 30 RFID pilot projects, some 21 applications for RFID projects were received and 13 were awarded to local SMEs, public hospitals, and government agencies. I am encouraged by the response. Congratulations to Tan Tock Seng Hospital and Transvert Scaffold and Engineering for winning the Award this time round. We look forward to more of such proposals that promote innovative use of RFID in Singapore."
Source:
www.rfidtutorial.com