ITS-6A7984 HID InLine (Flat + Steel Ring)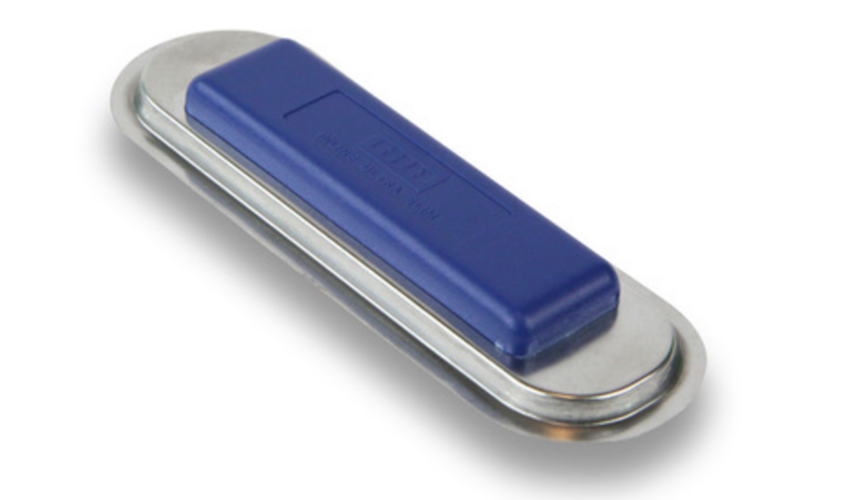 HID 6A7984 -RAIN UHF technology enables anticollision functionality, fast data-rate communication and password data protection for precise, reliable reading and updating of each tag's read-write memory. All InLine Tag transponders are compliant with EPC globalcertified UHF Class 1 Gen 2 readers and modules, including broadband capability for international operations. The tags are lightweight, waterproof and resist high-pressure/ high temperature washing conditions according to the highest standard (IP69K) and mount on any material.
Specifications
Electrical
Air Interface Protocol
UHF EPC Class 1 Gen 2, ISO 18000-6C, ISO 17364, DIN 40050-9
Operating Frequency
865 - 956 MHz
IC Type
Monza 4QT
EPC Size
128 bit
User Memory
512 bit
TID Memory
96 bit
Anti-Collision
Yes
Reading Distance (2W reader ERP, free space)
Up to 16.4 ft (5 m)
Phyisical
Dimensions
4.1 × 1.4 × 0.4 in (105 × 35 × 10 mm)
Mounting Method
Weld
Screw Mounting Hole
N/A
Affixes To
Curved metal
Housing Material
High-impact plastic, stainless steel ring
Weight
0.5 oz (14 g)
Chemical and Mechanical
Water
IP68, IP69K, 176° F (80° C), 100 bar, 30 sek. 16 l/min
Withstands Exposure To
Mineral oil, petroleum, salt mist, vegetable oil; up to 80% humidity at 158° F (70° C)
Environmental Test Conditions
68° F (20° C), 100 h
Vibration
IEC 68.2.6 [10 g, 10 to 2000 Hz, 3 axis, 2.5 h]
Shock
IEC 68.2.29 [40 g, 18 ms, 6 axis, 2000 times]
Impact
IEC 62262-IK09
Axial/Radial Force
1000 N, 10 sec
Thermal
Storage
-40° to +185° F (-40° to +85° C), 1x1000 h
Operating Temperature
-40° to +185° F (-40° to +85° C)
Shock/Fatigue
-40° to +185° F (-40° to +85° C), 100 x 5 min with 20 sec transition
Looking for RFID solutions?
Featured Applications
Asset Tracking Solutions
Tools Tracking Solutions
Personnel Tracking Solutions
Indoor Positioning Solutions
Related Products
ITS-TGA1039
RFID Active Access Card
Product Enquiry
Please contact us for more information regarding this hardware. Our dedicated account manager will get back to you shortly.
Contact Us